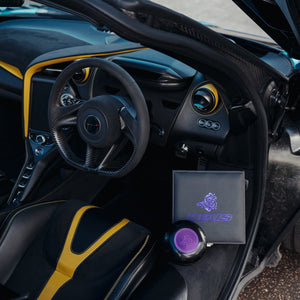 DEUS. THE HYPER WAX.
High performance car care.
Made for your classic.
AWARD-WINNING LEATHER CARE.
Supernatural. All the ingredients you need. None of the ones you don't.
Back in 2009, the Dodo Juice car care brand decided to launch a stripped back high-performance wax - Supernatural. In contrast to the main Dodo Juice range, it had no vibrant colouring nor enticing fragrance. It simply contained all the ingredients it needed to perform. 
Today, this philosophy of maximising performance by minimising unnecessary ingredients remains as strong as ever. And has resulted in a complete range of car care products, sold under the Supernatural Car Care brand.
From the original Supernatural wax to our 5-year unbeaten award-winning leather cleaner, we are proud to present car care products and accessories that take detailing to a new level.